Irregular shaped object explosions, clean and bone white, are joined by rusty elements that better fit the worn down environment. Spiky objects sprout up and turn, joining in a growing rhythmical cacophony, until the entire system grinds to a halt. In this animation 3D printed physical manifestations of simulated virtual objects are re-virtualized through stop motion photography.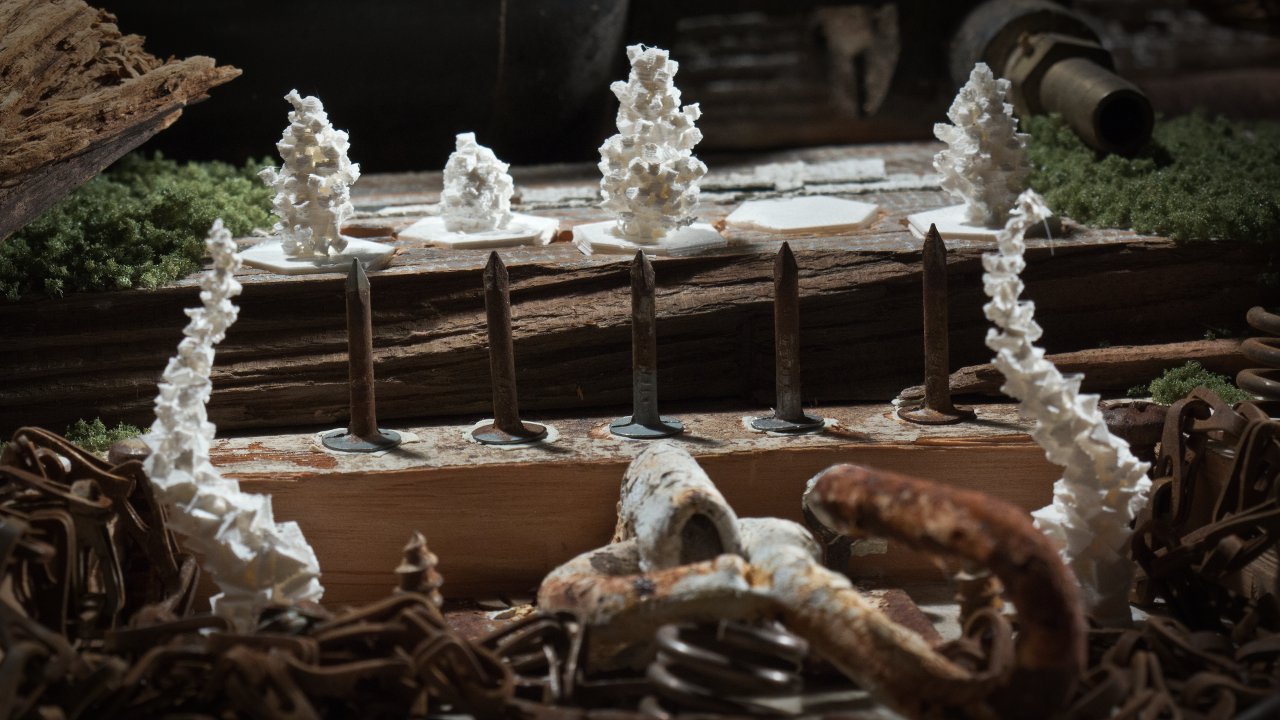 Running Time: 1 min. 42 sec.
Animation & Sound Design by Wobbe F. Koning
Using audio by PhoenixDK and others from FreeSound.org
Sound Recordings by George Bullen | Kelly Conidi | Klakmart | PhoenixDK | Spooky Modem | Viertel nach Vier
Working towards this animation, I created several tests.
Awards
First Prize, Experimental, ASIFA East Animation Festival, New York City, NY, May 20th, 2018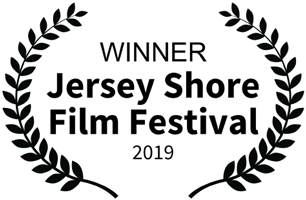 Best Short Short: Jersey Shore Film Festival 2019, Ashbury Park, NJ, June 23-30, 2019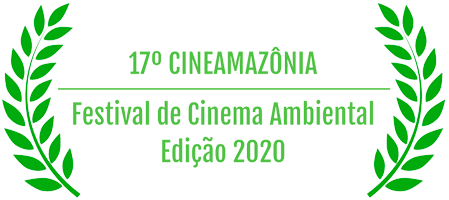 Troféu Mapinguari – Prêmio Melhor Experimental (Best Experimental)
Cineamazônia Festival de Cinema Ambiental 17ª Edição, Brazil (on-line), December 1-5, 2020
Gallery Show

Sequence, Touchstone Gallery, Washington, DC, Jan/Feb 2023
Festivals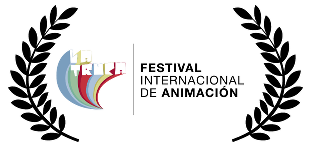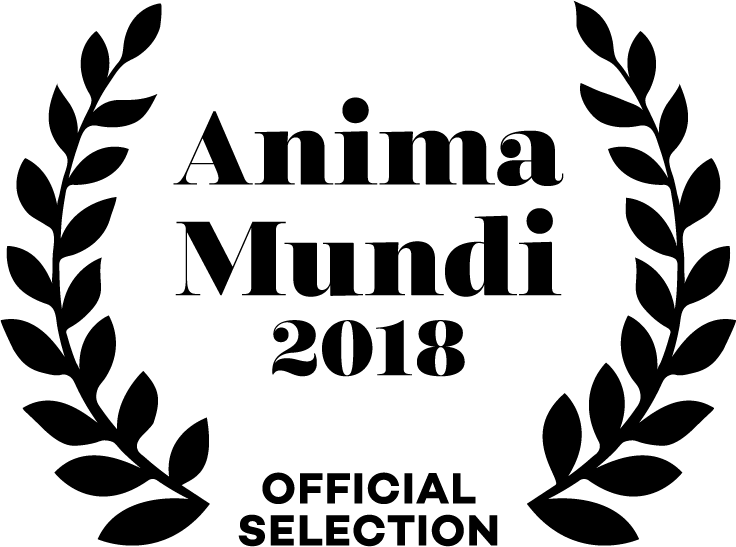 8th International Animation Festival La Truca, Cali, Colombia, April 2018
26th International Animation Festival of Brazil, ANIMA MUNDI 2018.
Rio de Janeiro, July 24th to 29th, and São Paulo, August 1st to 5th, 2018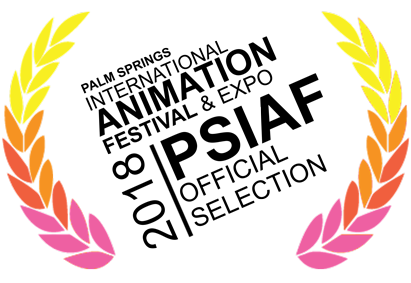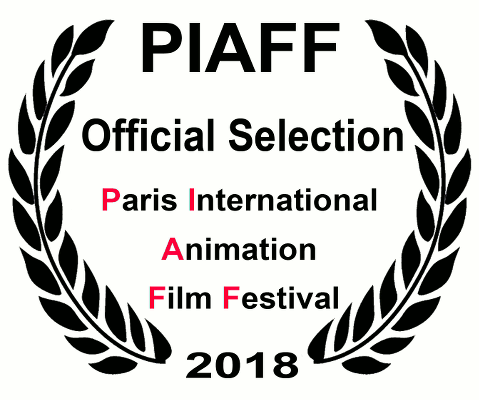 PSIAF 2018 Palm Springs Intl. Animation Festival & Expo, Palm Springs, CA, August 22-26, 2018
PIAFF, Paris International Animation Film Festival, 11th edition, Paris, France, September 20-24, 2018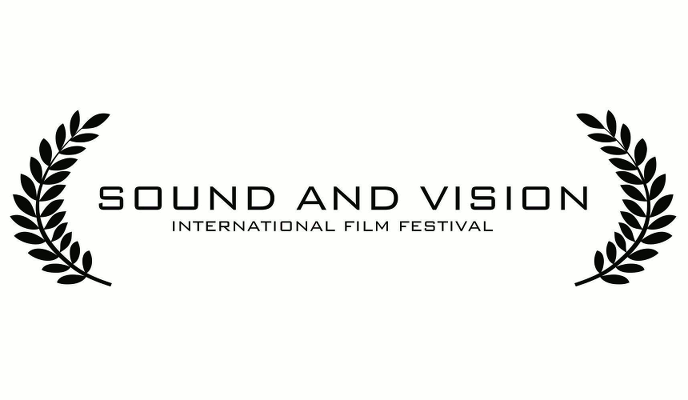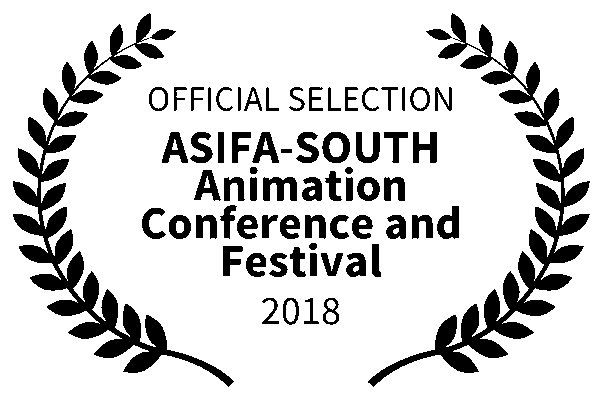 The Sound And Vision International Film & Technology Festival, New York City, NY, September 21-23, 2018
Salon des Refusés at the Ottawa International Animation Festival, Ottowa, ON, Canada, September 27, 2018
ASIFAC '18: ASIFA-South Animation Conference and Festival Atlanta, GA, November 3-4, 2018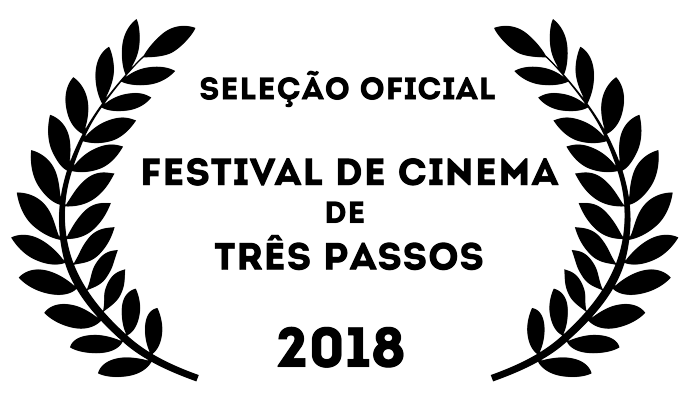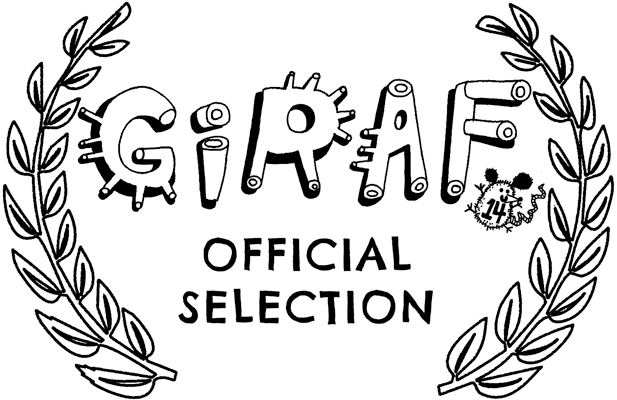 4° Festival de Cinema de Três Passos at Cine Globo, Três Passos, RS, Brasil, November 6-10, 2018
GIRAF 14: 14th annual Giant Incandescent Resonating Animation Festival, Calgary, AB, Canada, November 22-25, 2018
2018 Istanbul International Experimental Film Festival, Istanbul, Turkey, November 21-25, 2018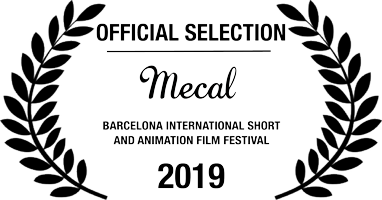 7th annual Speechless Film Festival, Mankato, Minnesota, March 29-30, 2019
Mecal, 21st Barcelona International Short and Animation Film Festival, Barcelona, Spain, March 28- April 14, 2019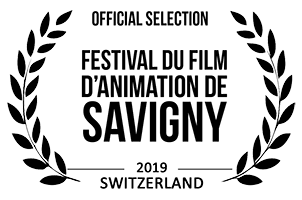 Animafest Zagreb 2019 World Panorama program, Zagreb, Croatia, June 3-8, 2019
Festival du film d'animation de Savigny, Savigny, Switzerland, June 22, 2019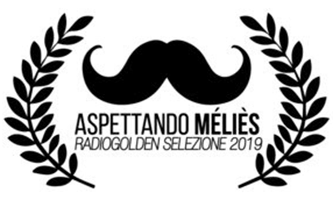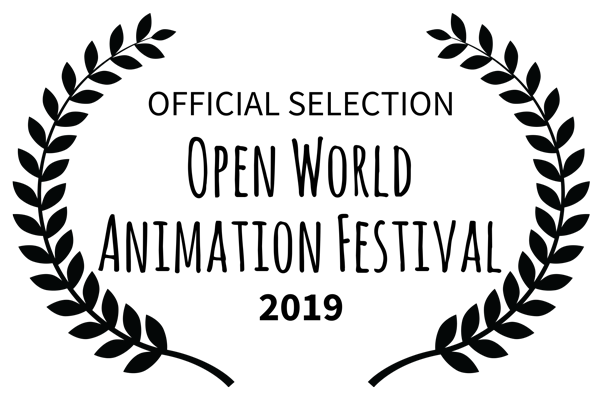 Aspettando Méliès, Conegliano, Italy, June 26, 2019
Open World Animation Festival, Allentown, PA, July 13, 2019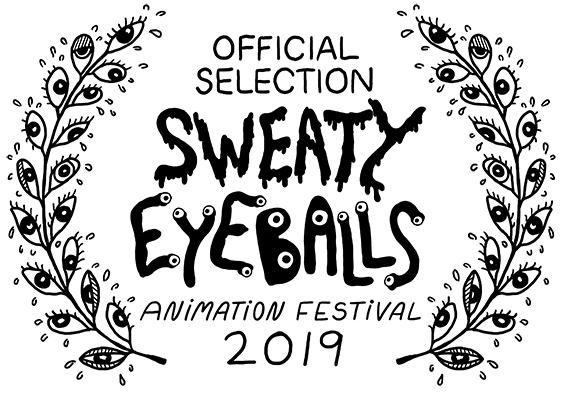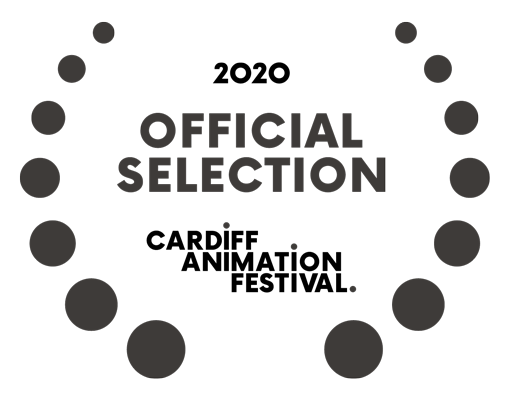 Sweaty Eyeballs Animation Festival, Baltimore, MD, October 4-6, 2019
Cardiff Animation Festival, Cardiff, Wales, U.K., April 2-5, 2020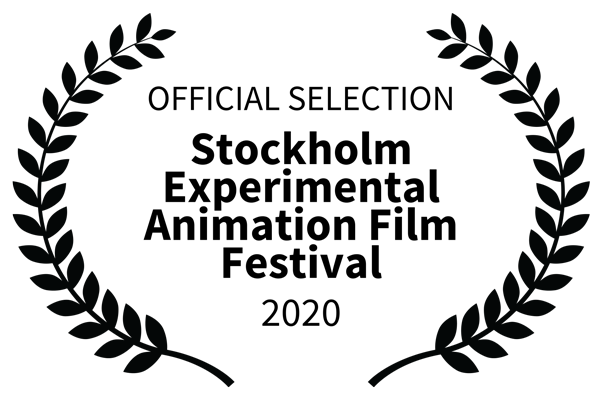 Stockholm Experimental Animation Film Festival, Stockholm, Sweden, August, 2020