A procedurally generated virtual object is used to portray different elements.This series of four digital prints of highly detailed images depict the same virtual object in different environments. The environments are mainly represented by the light they cast on the glassy object. The four images represent different elements: "Water," "Earth," "Fire", and "Information."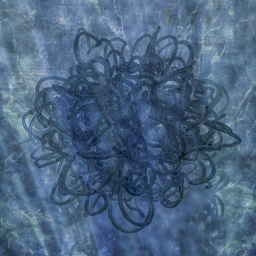 Element [ Water ]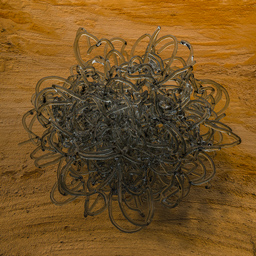 Element [ Earth ]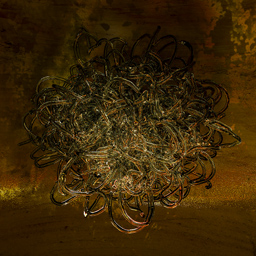 Element [ Fire ]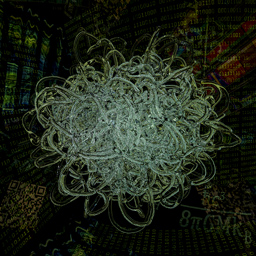 Element [ Information ]
The process for creating these images is extremely computational intense; a single image can take several days to render at the desired resolution. Having to create just a single image of each scene is liberating for me. As animator I am used to having to render twentyfour images for each second of screen time. So unlike when making an animation, at no point in creating these still images did I need to sacrifice image quality or detail to speed up rendering. The images are printed at fifteen inch square and framed for exhibition.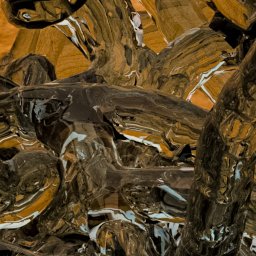 Element [ Earth ] .detail
A possible extention of this project would be to 3D print the object depicted in the images and exhibit that alongside the 2D prints. The physical manifestation of the object would represent the element "Space."
Shows
Digitalia, National Juried Exhibition of Digital Art
Juror: Bruce Wands
Barrett Art Center, Poughkeepsie, NY, March 18 - April 15, 2017
Monmouth University Faculty Exhibition 2017
DiMattio Gallery, Monmouth University, West Long Branch, NJ